IT that works for you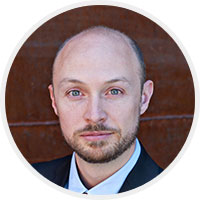 Started in 2006, Strive Technology Consulting is a complete technology solution provider. We are 100% committed to making sure business owners have the most reliable and professional IT service in Boulder and Denver. Our team of talented IT professionals can solve your IT nightmares once and for all.
Here's why so many businesses depend on Strive Technology Consulting for complete IT services and support:
98.8% of our calls are answered in under 20 seconds.  Which means you see patients faster because you're not waiting around for the IT company to fix your treatment room computer.
We prevent IT problems from happening.  Some clients have seen as much as a 75% decrease in their IT problems because our proactive services prevent so many problems from happening in the first place.  This improves staff morale, and you get to see more patients.
Our HPIAA compliance program is comprehensive and SIMPLE (yes, really!)  No company who has gone through our HPIAA Compliance program has ever failed an audit, and it's simple enough that one person can maintain it.
Everything gets handled.  StriveInspect is our proprietary 391-point inspection for your IT systems.  Now you can know FOR SURE that everything is being handled and watched.  Which means you don't have to keep track of IT problems anymore; you can do your real job instead. Our goal is make your day shorter.
Customers who sign up with us stay for the long term – We have been in business 15 years and have had many clients that entire time.  Customers are so satisfied they normally stick around for many years.
We treat you right – Treating others with dignity and respect is one of our core values, and we take it seriously.
We Guarantee IT – We're so confident in the quality and consistency of our service that we stand behind our agreement with a money-back guarantee.  If we fail to respond to a support call in under 5 minutes; if we cause an outage, downtime, or service interruption; or if we fail to meet the service level provided in our agreement, we will refund that month's service fees.  We don't hide behind small print, legalese, or other weasel clauses in our guarantee.  That's because we are completely confident in our ability fix whatever problems you have and make you thrilled you chose us to be your IT Company.
Our custom service packages deliver what you need and want without overstepping the boundaries of your budget. From cloud services to data backup, Strive Technology Consulting is here to team up with you and your company for expert support.